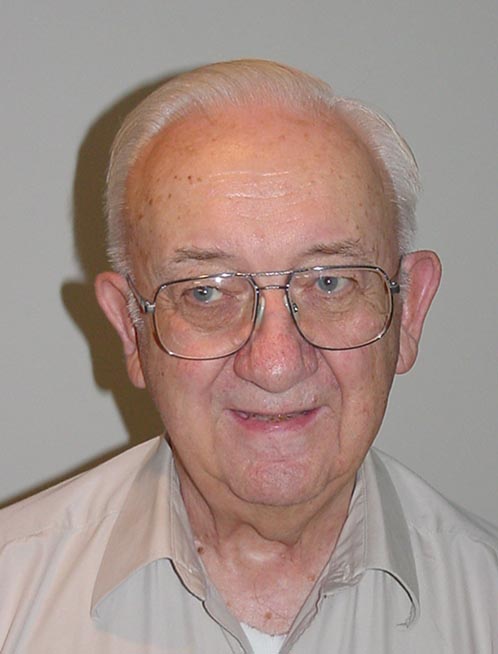 ANTHONY RAYMOND PARCHESKI (Priest)
Nato a Medway MA 23 luglio 1918
Temporanea 9.9.1940
Perpetua 9.9.1943
Ordinazione 12.6.1948
Morto Concord 29.3.2006
I regret to inform you of the death of our confrere, Father Anthony R. Parcheski, C.S.S. Father Parcheski died on Wednesday, March 29, 2006 at the Deaconess Rivercrest Nursing and Rehabilitation Center, Concord, MA.
Father Parcheski, son of Joseph and Frances (Poreda), was born on July 23, 1918 in Medway, MA. He entered the Stigmatine Community at Waltham on September 21, 1938. His professed his first vows on September 9, 1940, his final profession on September 9, 1943 and was ordained to the Holy Priesthood at Saint Paul Church, Wellesley, MA on June 12, 1948. The ordaining prelate was John Cardinal Wright.
Father Parcheski attended the Medway Public School System, the Stigmatine Minor and Major Seminaries and studied at Fordham University. During his ministry, he was
prefect of both the high school and college students, assistant novice master, teacher at Stepinac High School (White Plains, New York) and served in the following parishes: Sacred Heart, Waltham (MA), Sacred Heart of Jesus, Milford (MA), All Saints, Manassas (VA), Saint Ann, West Springfield (MA), Saint Elizabeth, Pompano Beach (FL) and at the Stigmatine Information Center, Sault Ste. Marie, Canada. He retired at Saint Joseph Hall, Waltham (MA) in 1996.
Father Parcheski's Wake will be held at The Espousal Center Chapel, Waltham, on Monday, April 3, 2006 - 9:00 to 10:15 A.M. The Funeral Mass will be celebrated at 10:30 A.M. Burial will be at Sacred Heart of Jesus Cemetery, Milford. MA, at 1:15 P.M.
Father Parcheski was a very dedicated and zealous priest. He always gave his best in every assignment and served our Community in the Stigmatine spirit of availability. His devotion to the Blessed Virgin Mary was noteworthy. He suffered many physical trials toward the end of his life. May God now generously reward him with eternal life in the Kingdom.
May he rest in peace
Gregory J. Hoppough, c.s.s.
Italiano