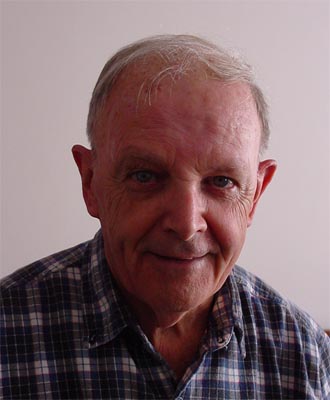 DONALD TONER (Priest)
BIRTH: April 4, 1932. Arlington MA
ENTERED: September, 1952
FIRST PROFESSION: June 22, 1956
FINAL PROFESSION: June 6, 1959
ORDINATION: June 6, 1962. Washington
DEATH: December 29, 2005 - Concord
AGE: 73
Reverend Donald J. Toner, C.S.S., a member of the Stigmatine Fathers and Brothers, died after a long illness on Thursday, December 29, 2005, at The Rivererest Nursing and Rehabilitation Center, Concord, MA. Born in Arlington, MA on April 4. 1932, Father Toner entered the Stigmatine Seminary, Wellesley, MA, in September, 1952. He professed his first vows as a Stigmatine religious on June 22, 1956 and his final vows on June 6, 1959. He was ordained to the Priesthood on June 6, 1962 at The Basilica of the Shrine of the Immaculate Conception, Washington, D.C., by Archbishop Philip Hannon.
Father Toner is survived by three sisters: Joanne Farrar (Weymouth, MA), Nancy Vossmer and Paula Lee (Arlington, MA) and three brothers: James (Bolton, MA), Richard (Colorado Springs, CO) and Charles (Quincy, MA). His parents, James and Mary (Hadyn) are deceased. He is also survived by many cousins, nephews and nieces and his Community of Stigmatine Fathers and Brothers.
Father Toner attended the Cutter Grammar School, Junior High West and Arlington High School (Arlington, MA), The Elm Bank Seminary (Wellesley, MA) and The Catholic University of America (Washington, D.C.), where he obtained a bachelor's degree in philosophy in 1962.
Father Toner served in the following Stigmatine ministries: The Catholic Information Centre, Sault Ste. Marie, Canada, as Stigmatine Director of Vocations and, since 1965, he was a missionary in many Stigmatine apostolates in Brazil. He was loved by the confreres and lay people in the Brazilian parishes where he ministred and he will be remembered as a loving and zealous minister of evangelization.
Father Toner's Wake will be held at The Espousal Retreat Center, 554 Lexington Street, Waltham, MA on Tuesday, January 3 from 2:00 to 5:00 P.M. His Funeral Mass will also be celebrated at The Espousal Retreat Center Chapel on Wednesday January 4 at 10:30 A.M. During will the Funeral Mass at Sacred Heart of Jesus Cemetery, Milford, MA, at 12:30 P.M. Donations in memory of Father Toner may be offered to The Stigmatine Mission Office, 554 Lexington Street, Waltham, MA, 02154.
May He Rest In Peace
Italiano